Hertonäs manor was situated in Helsinge parish. In 1946 the area was annexed to Helsinki and large parts och Helsinge later formed into the city of Vantaa. In the early 20th century Helsinge consisted of mostly rural areas with small villages such as Tikkurila, Malmi, Kirkonkylä etc. Most part of the population spoke Swedish, but at the same time many Finnish speakers moved into the parish. DoctorEdward Blomqvist (1869-1932), who lived in Tikkurila, started to take action and wanted to support the Swedish speaking peasants. Among other things he worked for founding schools and libraries.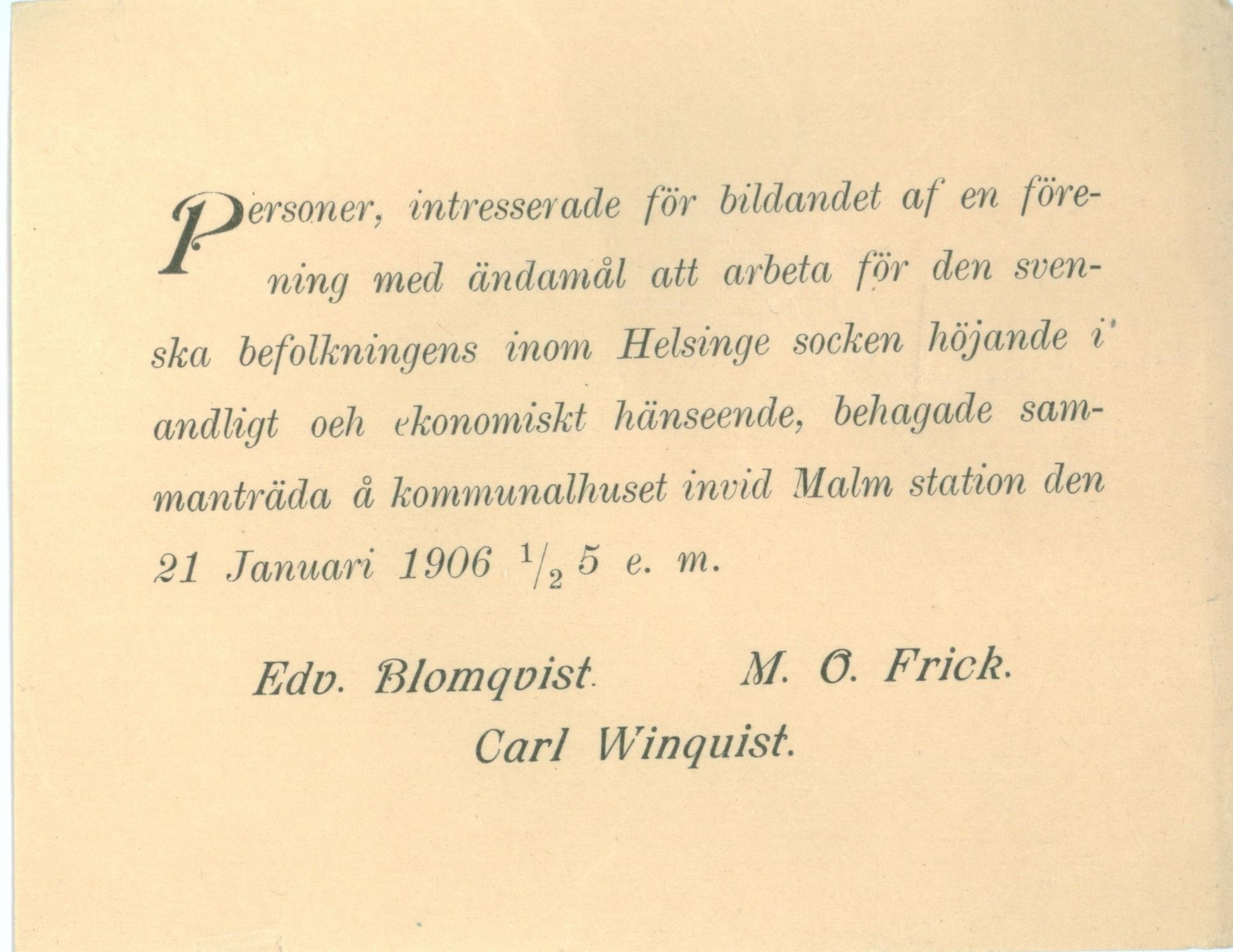 Invitation to a meeting 21th Jan.1906, where the society Svenska Odlingens Vänner i Helsinge r.f. was founded. SOV.
In January 1906 Blomqvist wanted to found a society to support the Swedish speaking population both mentally and materially. He invited a group of friends to Malm to found a society that became SOV. Blomqvist was elected to be the first chairman. He worked for the society until 1931. A woman, Linda Forsström,was also elected to the board. She had worked as a private teacher and had earlier been active in societies.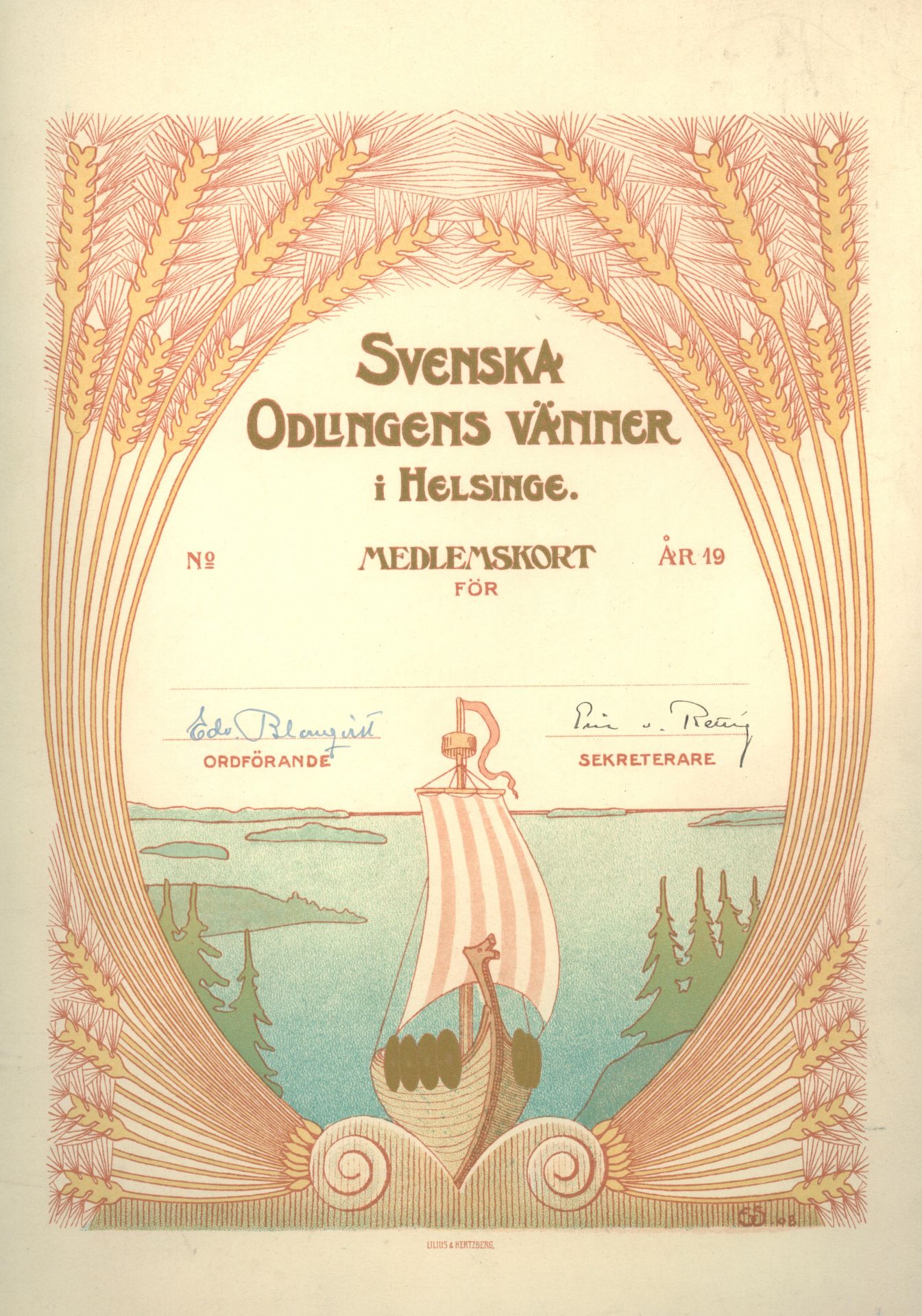 SOV's membership card. Especially the so called Svekomans in Finland used viking romanticism to claim their heritage to the vikings and Sweden. SOV.
During its first years SOV worked to get land to the poor people in Helsinge parish. But the society took interest in history as well and started to collect old items to form a museum. The etnologist Gabriel Nikander got a scholarship to collect data about old buildings in the area. In the 1910s SOV planned to build a house. Thus the building Helsinggård was erected in 1913, as a joint effort with Dickursby ungdomsförening (DU). Five years later DU bought SOV's share of the house.
The owner of Hertonäs manor, John Bergbom, hade joined SOv already in 1906. After his death in 1917 his heirs decided to donate tha manor to the society. SOV manor to a museum. SOV still owns the manor and upholds the museum. It is open to the public every Sunday from May to September.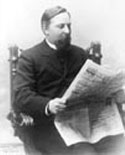 Thanks to John Bergbom's (1850-1917) heirs' donation SOV now owns Hertonäs manor and manages a museum in the area. SOV.
Source:
Backman, Sigbritt 2013:
Tidsresa med Svenska Odlingens Vänner i Helsinge
. SOV: Helsingfors.