This year Hertonäs Manor Museum has got a new object in its collections, a drawing made by Carl Gabriel von Spången (1778-1809), son of Bengt Gabriel von Spången (1728-1802). The drawing "Men next to a Carriage" is signed in 1799. Like his father he made a career in the military, but never married or got any children.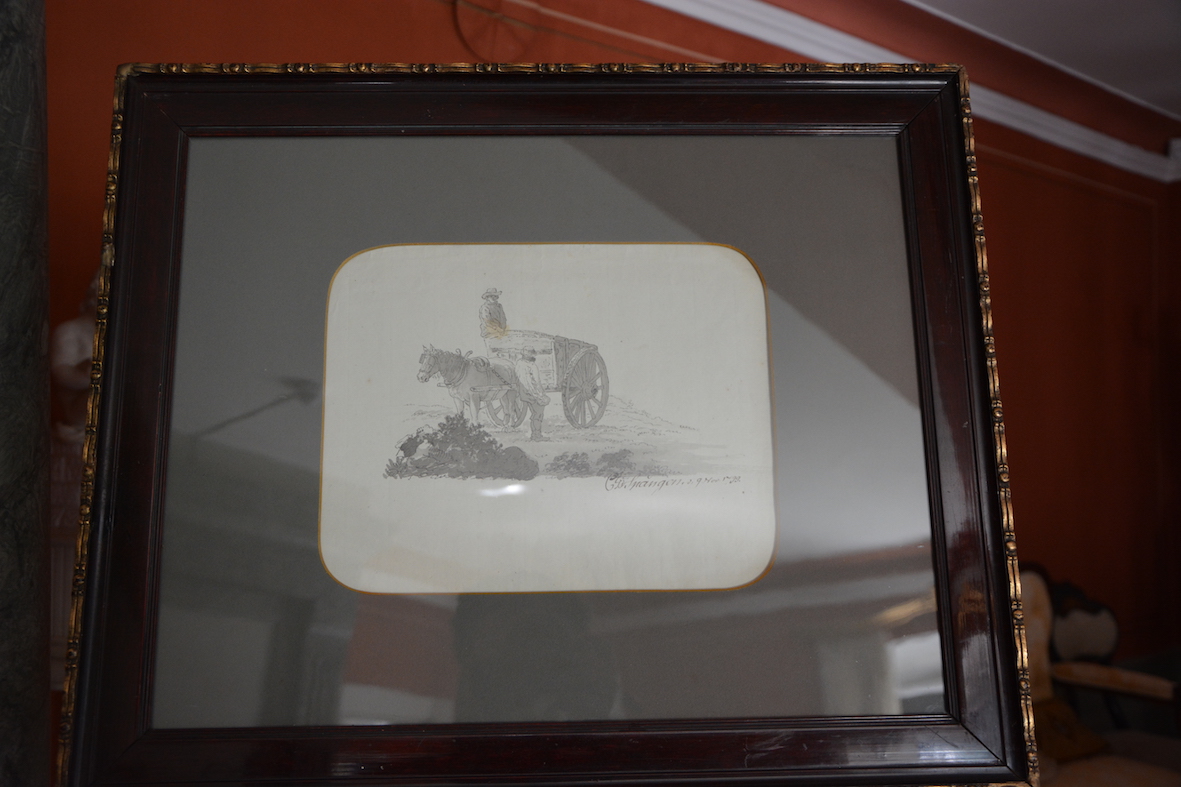 C. G. von Spången 1799: Men next to a Carriage. Drawing on paper, 25 x 34,7 cm; picture size 23 x 28 cm, framed. Picutre: SOV.
Carl Gabriel von Spången's father, Bengt Gabriel, was an officer that worked on the fortress Sveaborg (now Suomenlinna) and he bought Hertonäs Manor from Augustin Ehrensvärd in 1761. He made a career in the fortification and finally became a major before he returned to Sweden. In 1772 he married Sofia Fredrika Westrell. During von Spången's time a fajance factory was built in the building that nowadays works as the main building. In 1777 von Spången sold the manor to Johan Sederholm and the family returned to Stockholm. Carl Gabriel was born in Stockholm, but his older sister, Maria Fredrika, had been born in 1773 when their father owned Hertonäs manor in Finland.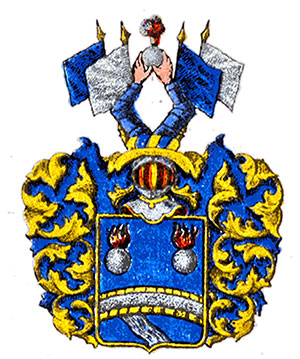 Coat of arms of the family von Spången (seen 25.6.2021).
Previously the museum has not had any objects that have belonged to the family von Spången in the collections. Henry Avar in Sweden tipped us about the possibility to buy this drawing. The drawing by Carl Gabriel von Spången is now displayed at Hertonäs Manor Museum. The museum is closed on Midsummer (Sun 27th June 2021), but open all other Sundays from May to September from noon to 2 PM. Welcome!
Sources:
Adliga ätten von Spången, coat of arms (viewed 25.6.2021).
Backman, Sigbritt 2016: Hertonäs gård - från säterier till museum. SOV: Helsingfors.